Events & Gatherings
Adrian Stimson: Maanipokaa'iini Book Launch
Join Remai Modern and Art Metropole to celebrate the launch of the exhibition catalogue for Adrian Stimson: Maanipokaa'iini. The event considers the intersection between art and activism in Stimson's multidisciplinary practice. This will be highlighted through discussions with the publication authors and a screening of a new video work, Buffalo Boy and the Congress of Rough Riders of the World Stand With Tess. There will be a book signing following the discussions.
This book provides critical insight into the artist's methodological approach across a diverse range of media. Designed by Sébastien Aubin and with a welcome from Wanuskewin Elder Mary Lee, the publication reflects Stimson's commitment to the transformational capacities of Indigenous knowledge and artistic practice.
Register for the free online talk here.
Adrian Stimson: Maanipokaa'iini is published in association with the first-ever survey of the work of the Siksika Nation artist, which was on view at Remai Modern from April 2 to September 5, 2022.
Event/Exhibition meta autogenerated block.
When
October 22, 2022 at 4:00PM
October 22, 2022
at
4:00PM
Contributors
Tess Allas (Wiradjuri) is an award-winning curator specializing in contemporary Indigenous art. Her independently curated exhibitions and her own works as an artist have been shown in Australia, Finland, Canada and the United States. She has published broadly for many art institutions across Australia as well as for leading Australian art journals. She has authored over 400 biographies of Australian Indigenous artists for the Design and Art Australia Online website. More recently she has had chapters published in Mapping Deathscapes: Digital Geographies of Racial and Border Violence (Routledge, 2022) and Curating Lively Objects (Routledge, 2021).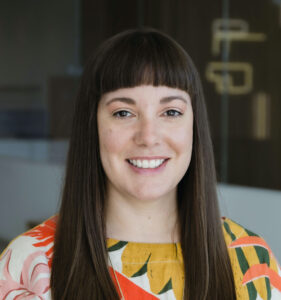 Tarah Hogue is the Curator (Indigenous Art) at Remai Modern. A citizen of the Métis Nation with settler ancestry, Hogue was raised on the border between Treaty 6 and 7 territories in Red Deer, AB. Her recent exhibitions include In the Middle of Everywhere: Artists on the Great Plains (2022) and An apology, a pill, a ritual, a resistance (2021) at Remai Modern, and lineages and land bases (2020) at the Vancouver Art Gallery. In 2019, Hogue received the Hnatyshyn Foundation – TD Bank Group Award for Emerging Curator of Contemporary Canadian Art. She has authored catalogue essays for artists such as Maureen Gruben, Tania Willard, Henry Tsang and Jin-me Yoon, and her writing has been published in C Magazine, Canadian Art, The Capilano Review and elsewhere. Hogue is the board co-chair of the Indigenous Curatorial Collective and a founding member of Shushkitew Collective.
Joseph Pugliese is a professor in the Department of Media, Music, Communication and Cultural Studies, Macquarie University, Sydney, Australia. His key research areas include Social Justice, understood in the most expansive sense so that it includes the more-than-human world, is the superordinate term that encompasses the entirety of his research. Key fields of research include colonialism and decoloniality; state violence, war and carcerality; more-than-human ecologies; race, whiteness and ethnicity; law, culture and the humanities; visual culture; and migration and diaspora.
Dr. Ernie Walker is a Distinguished Professor Emeritus in the Department of Archaeology and Anthropology at the University of Saskatchewan. His interests include North American prehistory with an emphasis on the Great Plains and American Southwest regions, vertebrate paleontology with an emphasis on Late Pleistocene fauna, and the environmental history of western North America. Dr. Walker is a founder of Wanuskewin Heritage Park. For over 40 years, he has worked in a variety of roles at the park to support efforts ranging from its early establishment to its efforts to achieve UNESCO World Heritage Designation. Professor Walker is the Chief Archaeologist at Wanuskewin and a longstanding member of its board of directors. Dr. Walker is also well known for his work in forensic identification for law enforcement agencies across Canada. He received the Saskatchewan Order of Merit in 2001 and the Order of Canada in 2003 for service to law enforcement and the First Nations communities.
Adrian Stimson is a member of the Siksika (Blackfoot) Nation in southern Alberta. Across installation, painting, photography, video, performance and public art, Stimson's works re-signify colonial history using both humour and counter-memory. Stimson has exhibited widely across Canada and internationally. He has a BFA with distinction from the Alberta College of Art and Design and an MFA from the University of Saskatchewan. Stimson participated in the Canadian Forces Artist Program, which sent him to Afghanistan. Stimson received a Governor General's Award in Visual and Media Arts in 2018 and a REVEAL Indigenous Arts Award from the Hnatyshyn Foundation in 2017. He was also awarded the Blackfoot Visual Arts Award in 2009, the Alberta Centennial Medal in 2005 and the Queen Elizabeth II Golden Jubilee Medal in 2003. His work is held in public and private collections including The British Museum, London; Campbelltown Arts Centre; Montreal Museum of Fine Arts; Art Gallery of Ontario, Toronto; MacKenzie Art Gallery, Regina and Remai Modern, Saskatoon, among others.
Erin Sutherland works as an Assistant Professor in the Department of Art and Art History at the University of Calgary in Mohkinstsis (Calgary), Treaty 7. Raised in Northern Alberta, Sutherland moved to Kataraqui (Kingston) to complete her MA and then PhD in cultural studies at Queen's University in 2017. She is a core and founding member of Ociciwan Contemporary Art Collective in amiskwacîwâskahikan (Edmonton), and the collective recently opened its own gallery on Jasper Avenue. She also works as an independent curator. Recent performances and exhibitions include Generous Acts (2021) at Ociciwan Contemporary Art Centre (co-curated with Alberta W.), Shaman Exterminator: Hubris (2020) with Adrian Stimson at the University of Alberta Augustana Campus and Her Body will Remember (2018) at the Kelowna Art Gallery. She is of settler and Métis descent and is a member of the Métis Nation of Alberta. 
Publication Partners
Remai Modern is a new museum of modern and contemporary art in Saskatoon, on Treaty 6 Territory and the Traditional Homeland of the Métis. Remai Modern presents and collects local and international modern and contemporary art that connects, inspires and challenges diverse audiences through equitable and accessible programs.
The museum aims to be a welcoming and inclusive public gathering place where we recognize the past, engage with the present, and envision new futures together through art. Open since October 2017, Remai Modern is the largest contemporary art museum in western Canada.
Art Metropole is a non-profit visual arts centre with a focus on contemporary art in formats predisposed to circulation and dissemination: artists' books and art publications, video, audio, electronic media and multiples. Art Metropole distributes works through its space at 896 College Street in Toronto, pop-up and satellite locations and online.