Events & Gatherings
LUGO All Together Now
UPDATE: LUGO All Together Now is officially sold out!
Thanks to everyone who bought tickets to support this fundraiser! Check out golugo.ca for program details and get ready for an amazing night of art, food and celebration this Saturday! If you have a ticket, watch your email for important event info.
*Only LUGO tickets purchased from our website can be guaranteed as legitimate. Buying resold tickets from a third party is strongly discouraged.*
---
Get ready for LUGO: All Together Now! Remai Modern's annual art bash and fundraiser is back on March 4.
For one night only, come together in celebration of Saskatoon's vibrant art scene with diverse performances and delights from some of the city's best eateries. Follow us on social media for the latest LUGO updates!
Event/Exhibition meta autogenerated block.
When
March 4 at 8:00PM–March 5 at 2:00AM
March 4
at
8:00PM
–
March 5
at
2:00AM

Tickets to LUGO All Together Now are non-refundable.
LUGO All Together Now is a 19+ event.

Learn more about accessibility at Remai modern here. If you are anticipating any barriers to accessibility please contact us at info@remaimodern.org.
Artists & Performers
Ariel is a neo-r&b singer-songwriter born in Vancouver, raised in Saskatoon, and at home on anything soulful. Her sound feels both familiar and new – like imminent nostalgia. Like a lush and breezy confetti of 2000s R&B and buttery smooth vocals, her music has been played on BBC Radio 1 and CBC's Marvin's Room, and co-signed by music critic Anthony Fantano.
Shirley & The Pyramids are a psychedelic rock band from Saskatoon.
Since forming in 2015, the band has been a mainstay in their local indie and psych scenes. Helmed by singer/songwriter Aron Zacharias, this five-piece band dabbles in an array of musical styles ranging from droney dream-pop to grungy garage punk, and even extended krautrock jams.
The Northwest Kid, formerly known as Craig Edes is of Gitxsan descent, from the Frog Clan, House of Haawx. Edes has actively served as a poet and emcee within the Canadian music scene for nearly a decade under The Northwest Kid, sharing the stage with Jeremy Dutcher, The Halluci Nation, Tanya Tagaq, Buffy Sainte-Marie, and Lido Pimienta.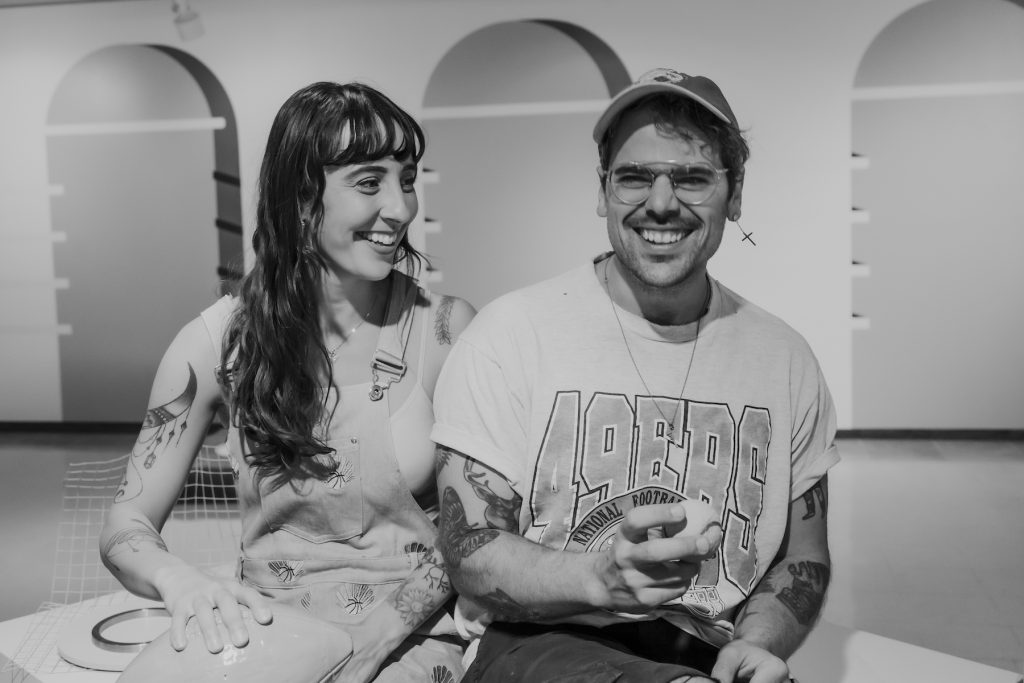 derdie is the collaboration between Derek Sandbeck and Andie Palynchuk, two interdisciplinary artists, situated on Treaty 6 Territory. derdie's artistic practice revolves around the exploration of play through visual, interactive, and performance art.
Patrick Moon Bird is a self-taught Indigenous artist and producer from Prince Albert. Moon Bird has played a lot of genres over the 20 years that he's been making music, but excels in lo-fi hip hop and bedroom pop.
Moonbeams emerged from the spontaneous and effortless collaboration of dynamic emcee ZHE the FREE and producer Parab Poet.
The unique combination of Parab's live beat performance and ZHE's explosive lyricism and stage presence puts Moonbeams in their own category. With every show they invite you into the journey and co-creation of Moonbeams.
Aurora Voce is a choir for Greystone Singers Alumni who wish to continue singing challenging repertoire with a choral community of the highest caliber. They will fill Remai Modern with sound during LUGO.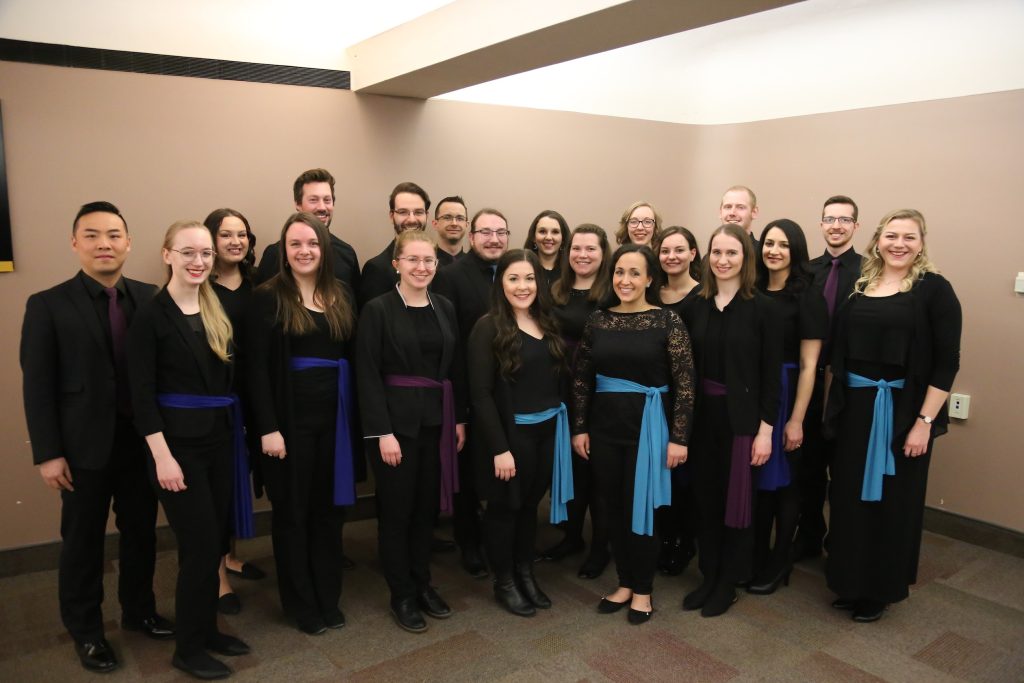 Lindsay Harpham is a professional contemporary dancer, dance educator, choreographer, and adjudicator. Having toured throughout Canada, the United States, Europe, and Australia, she aims to integrate her knowledge of human kinetics into the art she creates and participates in.
Mitchell Larsen is a genderfluid artist whose practice incorporates music, theatre and dance with fabulist fiction, queer history, and poetry.
ZHE the FREE is a multi-disciplinary artist, community builder and explosive performer. Growing up on Treaty 7 Land, she extends her fire from mountains to prairies. ZHE connects with audiences on a deep level through the realness she brings to the stage and powerful messages she shares.
Charly Hustle is an award-winning DJ, voted Best DJ in the Planet S Reader's Poll in 2011, 2012, 2013, 2015, 2021, & 2022. His style consists of using dexterous skill and creativity to make a dance party in ANY situation. He's got a penchant for taking left turns and any genre is fair game so long as it makes people smile and dance.
DJ Drewski is a veteran contributor to the Saskatchewan music community. From volunteering for the community radio station CFCR to DJing a multitude of different types of events, he has the experience to provide the best music for every scenario.
Kidalgo is a Saskatoon-based creative and widely known for his skills as a graphic designer, musician, artist, and DJ. Kidalgo has been a mainstay in Saskatoon nightlife for years, playing at major night clubs, special events, and promoting his own shows, sharing his eclectic taste in music and positive energy from crowd to crowd.
LUGO All Together Now's DJ program is presented by Momentum Clothing.
Food & Drink Partners
LUGO always features the city's best restaurants, serving delicious food and drinks all night. This year we're happy to welcome Hearth, House of Hakka, The Night Oven, Odd Couple, and POP Wine Bar.
Hearth is a celebration of Saskatchewan, focusing its menu around locally grown and foraged ingredients. A local favourite since opening in 2018, they made the Best Restaurants in Canada list last year, one of only two Saskatoon restaurants to make the list. Along with canapes, Hearth will offer a Zero Proof bar with non-alcoholic cocktail options.
House of Hakka is distinctively unique; a fusion of two of the most popular cuisines worldwide – Indian and Chinese. During their migrations, some people of the Hakka tribe ended up in Calcutta, India, resulting in Chinese styles of cooking combined with Indian herbs and spices. Their unique ingredients tossed in the wok always result in fresh, flavourful, and soul-satisfying dishes.
The Night Oven is a small bakery in Saskatoon that hand-crafts rustic French-inspired baking with a commitment to sourcing organic ingredients where possible, while prioritizing local suppliers to showcase what Saskatchewan has to offer. They deeply respect the traditional craft of baking and are passionate about creating good food from scratch.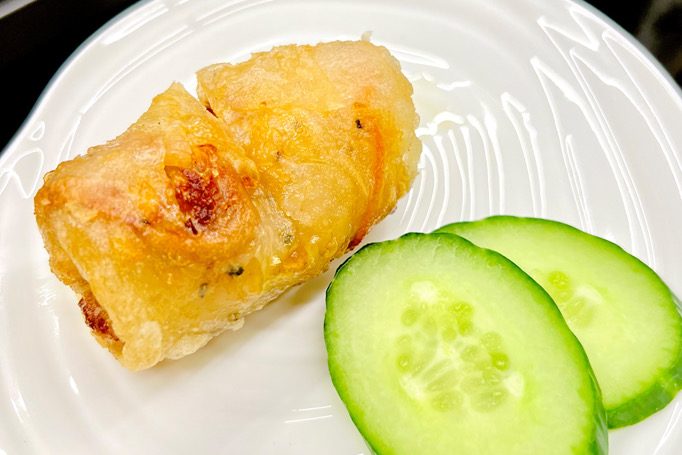 Odd Couple is family owned and operated by the Yuen family. Since immigrating to Saskatchewan from Hong Kong in 1996, the Yuen's have been closely tied to the Chinese-Canadian restaurant business in several communities across the province. Odd Couple was born out of the desire to recreate Canadian-Asian favourites in a fun, thoughtful expression of the union between East and West.
From the people who brought you The Hollows and Primal comes POP Wine Bar, a wine bar in the Paris of the Prairies. POP serves up natural wine, charcuterie, cheese, oysters and more! Located in Riversdale, POP is a gem you won't want to miss.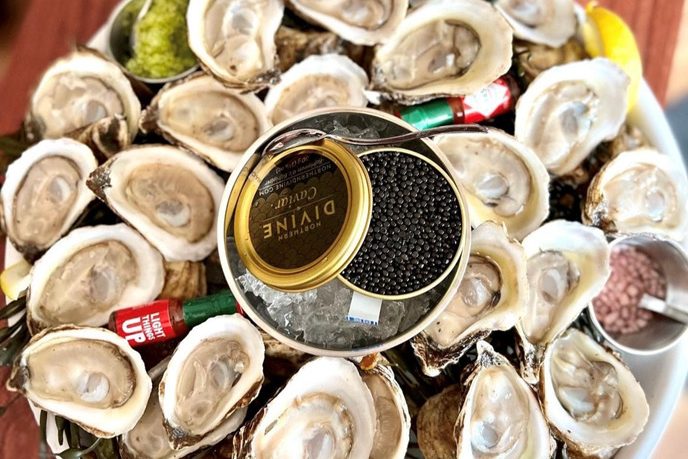 Photobooth & Artmaking
Be part of the art! You'll find a themed photo booth and opportunities to explore your creativity throughout the museum.
Media artist and graphic designer Stephanie Kuse will be leading our LUGO photo booth. She combines minimalist leanings with her interest in vintage ecology texts, collage, and vibrant colour palettes.
In the Connect Gallery, find Dawna Rose and Betsy Rosenwald's Journal of the Plague Year(s), and make your own sign to be added to the wall. This is of one your last chances to take part in this irreverent and interactive exhibition before it closes on March 5.
A LUGO staple, find life drawing in the learning studio. Drag queens Amy Grant and Ivana Beer will pose with makeup and wardrobe styling by Reginald Sankey. Makeup artist Billi-Rose Ledoux will also be there to customize your look for the night.
Alt Hotel x LUGO
Purchase your ticket to LUGO All Together Now and get access to a special rate at the Alt Hotel on the night of March 4.
In celebration of LUGO's 12th year, the hotel is offering guests of the event a $112 room rate. Party til the wee hours then have a great night's sleep just a few steps away from the museum.
The LUGO All Together Now Lookbook
Wondering what to wear to LUGO? Local creatives Molly Schikosky and Aldeneil Española chose a selection of outfits that are coordinated, playful and colourful, drawing on classic fashion principles that everyone can use.
See every look on Currents, our online magazine.