Ken Lum: Death and Furniture
This exhibition brings together a small but impactful career-spanning selection of work by this senior, internationally celebrated Canadian artist. The exhibition uses as its starting point the new body of work, Time. And Again. (2021), in which Lum uses his characteristic image-and-text format to explore the intersections of work and stress, persistent concerns throughout our lives that came into extreme focus during the global pandemic.
Event/Exhibition meta autogenerated block.
When
February 11, 2022 – May 15, 2022
Lum's work has shown remarkable diversity over the course of his 40-year career. This exhibition focuses on selections that showcase the artist's interest in how we make meaning for ourselves in a society that aims to eliminate individuality.
In addition to this series that investigates issues such as labour, mental health, and death, the exhibition includes a number of Lum's Furniture Sculptures, works that, through simple conceptual gestures, transform everyday furniture into sculptural experiences.
Death and Furniture, a phrase used in philosophical circles to argue that there is a bedrock of reality in which we all exist, may sound a bleak title. In fact, it reflects the singular humour with which Lum articulates his questions about this astonishing and terrible time in which we live.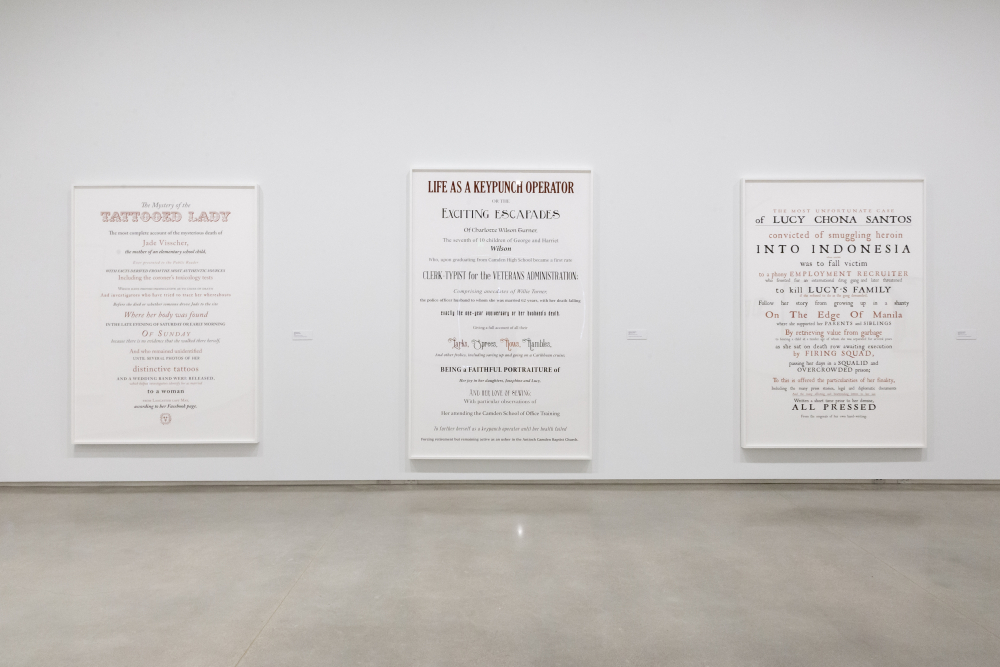 Shipping partner: Thiessen Art Services
---
Curatorial Team
Ken Lum: Death and Furniture is curated by Michelle Jacques and Johan Lundh and co-organized by Remai Modern, Saskatoon and the Art Gallery of Ontario, Toronto.
---
Artist
Ken Lum is known for his conceptual and representational art in a number of media, including painting, sculpture and photography. A long-time professor, he currently is the Chair of Fine Arts at the University of Pennsylvania's School of Design in Philadelphia. He was formerly Professor of Art at the University of British Columbia, Vancouver where he was also Head of the Graduate Program in Studio Art; Bard College, Annendale on Hudson, New York, and the l'Ecole des Beaux Arts, Paris. Besides English, Lum speaks French and Cantonese Chinese.
A co-founder and founding editor of Yishu: Journal of Contemporary Chinese Art, he is a prolific writer with numerous published articles, catalogue essays and juried papers. As an artist, he has a long and active art exhibition record of over 30 years, including major exhibitions such as Documenta 11, the Venice Biennale, Sao Paolo Bienal, Shanghai Biennale, Carnegie Triennial, Sydney Biennale, Busan Biennale, Liverpool Biennial, Gwangju Biennale, Moscow Biennial, Whitney Biennial, among others.
Lum holds an honorary doctorate from his undergraduate alma mater, Simon Fraser University. He has received a Guggenheim Fellowship, a Hnatynshyn Foundation Visual Arts Award and is a Penn Institute of Urban Research Fellow. He was offered a Loeb Fellowship from Harvard University in 2011 which was not exercised. In late 2017, Lum was appointed as an Officer of the Order of Canada. For Monument Lab, he was co-receiver of a Knight Foundation grant along with Paul Farber. In 2018, he was granted a Pew Fellowship from the Pew Center for Arts and Heritage.