Oliver Husain: Roving
Working at the intersection of moving image, performance, sculpture and installation, Oliver Husain has developed a captivating and curious art practice.
Event/Exhibition meta autogenerated block.
When
March 30, 2018 – October 14, 2018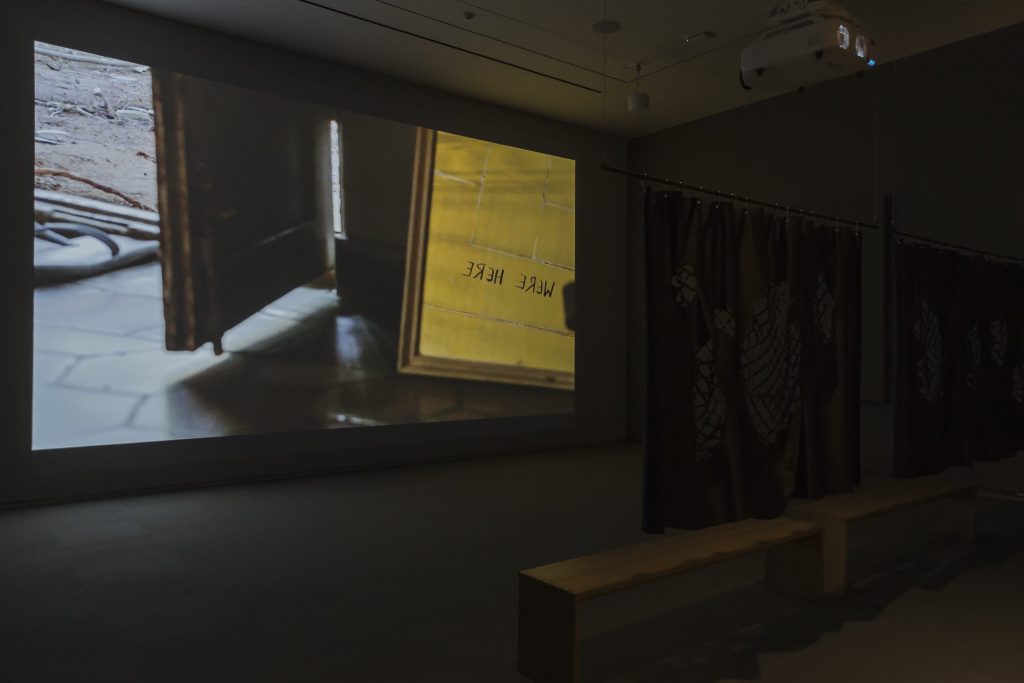 One of the most striking aspects of the artist's work is how it implicates viewers, drawing their eyes and bodies into peculiar cinematic experiences. Oliver Husain: Roving presents five of the artist's works in film and video, ranging from surreal meditations on time and space to arresting character studies and speculations on futuristic wayfaring. Together, they present Husain's ongoing engagement with pageantry, illusion, anticipation, absurdity and the apparatus of film itself.
Unfolding between March and October, the selected works are presented in succession. The series culminates with Isla Santa Maria 3D (2016), an immersive experience that transports viewers to a mythical island, said to have formed from the wreckage of a replica of Christopher Columbus's ship.
Artist
Oliver Husain (1969, Frankfurt am Main, Germany) is an interdisciplinary artist based in Toronto. He came to Canada in 2006 having completed a short-film trilogy set in Shanghai, Jakarta and Hyderabad. Husain studied fine art at the University of Baroda in India, and holds a BA and an MFA from HfG Offenbach, Germany. Solo exhibitions of his work have been held at Gallery TPW, Toronto; Western Front, Vancouver; Art Gallery of York University, Toronto; and Frankfurter Kunstverein, Germany (with DaGroup). His work has been featured in numerous group exhibitions, including Form Follows Fiction: Art and Artists in Toronto (2016), Art Museum at the University of Toronto; Depth of Perception (2015), Oakville Galleries; Qual und Wahl (2013), Kunstverein Wolfsburg; Blowing on a Hairy Shoulder/Grief Hunters (2011), ICA Philadelphia; and Q (2005), Para Site, Hong Kong. His films have been screened at numerous international events, including Toronto International Film Festival; Experimenta Festival, Bangalore; Malaysian Video Awards, Kuala Lumpur; New Generations Independent Indian Film Festival, Frankfurt; and San Francisco International Asian American Film Festival. A monograph on his work, Spoiler Alert, was published in 2012.

Curatorial Team
Organized by Rose Bouthillier, Curator (Exhibitions)