Walter Scott:
Betazoid in a Fog
Walter Scott works in a variety of media, including graphic novels, drawing, video, and performance, to explore the navigation of social and emotional worlds. Contemporary questions of representation and narrative construction are central to his practice.
Event/Exhibition meta autogenerated block.
When
August 10, 2018 – October 21, 2018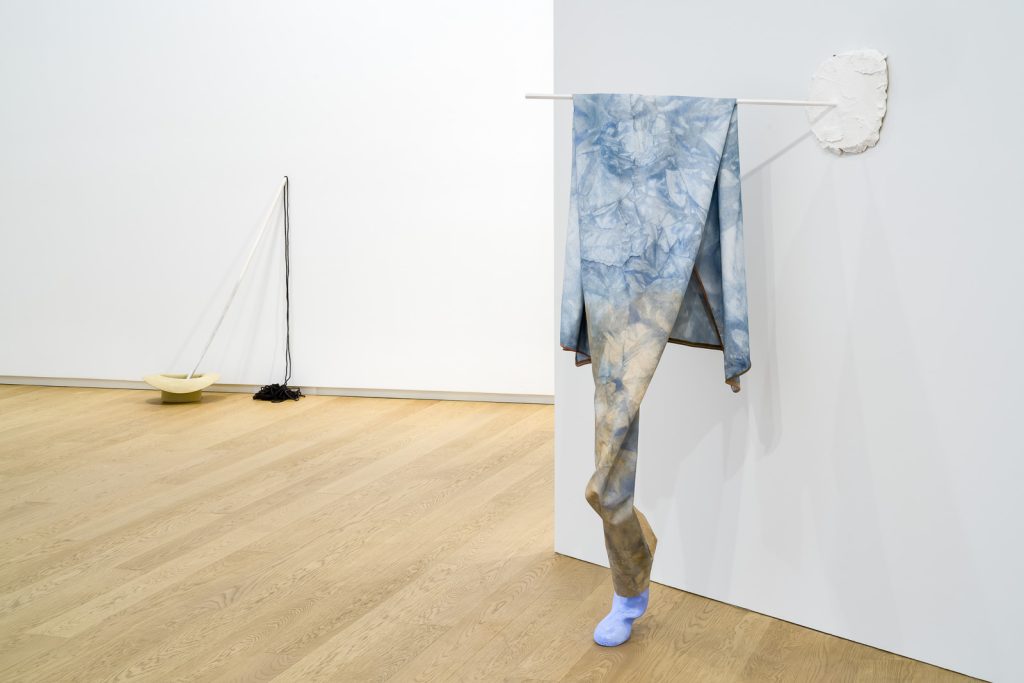 Betazoid in a Fog—Scott's first solo exhibition at a museum—features new and recent works in sculpture. Traces of the body are everywhere: pieces of clothing, locks of hair, cast limbs and skeletal frames. Shapes and fragments pose, hide, wink, droop and nudge, projecting a range of personas and moods.

Together, the works explore disembodiment and empathy, moving between flat and full forms, feelings and modes of thought. As a tactic, flatness might be read as a way to dull or distance, while knots, lumps and punctures speak to the unruly ways that bodies and hearts react. The sculptures are elusive and hard to pin down—they are constantly shifting, just as we constantly reassess our perceptions about other people, situations and ourselves. In their outlines, one can trace the anxiety, duality and vulnerability that shape individual experience. Scott's forms are also generative, creating space for new encounters and openness towards the unseen and unknown.
Artist
Walter Scott (b. 1985) is an interdisciplinary artist whose work includes writing, video, performance and sculpture. In 2011, while living in Montréal, he created Wendy, a comic book series about a fictional young woman living in an urban centre who aspires to global success and art stardom. Contemporary questions of representation, cultural production, popular culture and narrative construction are central to his practice. Wendy has been featured in Canadian Art and Art in America, and was published online by The New Yorker. It was selected for the 2016 edition of Best American Comics, published by Houghton Mifflin Harcourt, New York. Recent exhibitions include Big Toe, Giant Steps (2016), Occidental Temporary, Paris; Ambivalent Pleasures: Vancouver Special (2016), Vancouver Art Gallery; and Who Isn't She? A Wendy Retrospective (2017), Galerie UQO, Gatineau. In 2016, Scott was Artist-In-Residence at the Art Gallery of Ontario.
Curatorial Team
Curated by Rose Bouthillier, Curator (Exhibitions)