Events & Gatherings
Women in Painting Panel Conversation
Saskatchewan has produced many accomplished women painters, both historical and contemporary. The Denyse Thomasos: just beyond exhibition, now on view at the museum, inspired Remai Modern to gather a panel of female painters to share their work and discuss the challenges and rewards of sustaining a painting practice in Saskatoon. Join artists Betsy Rosenwald, Nancy Lowry and Muveddet Al-Katib for this celebration of women and painting.
Admission by donation or free with membership.
Event/Exhibition meta autogenerated block.
When
August 17 at 7:00PM–8:30PM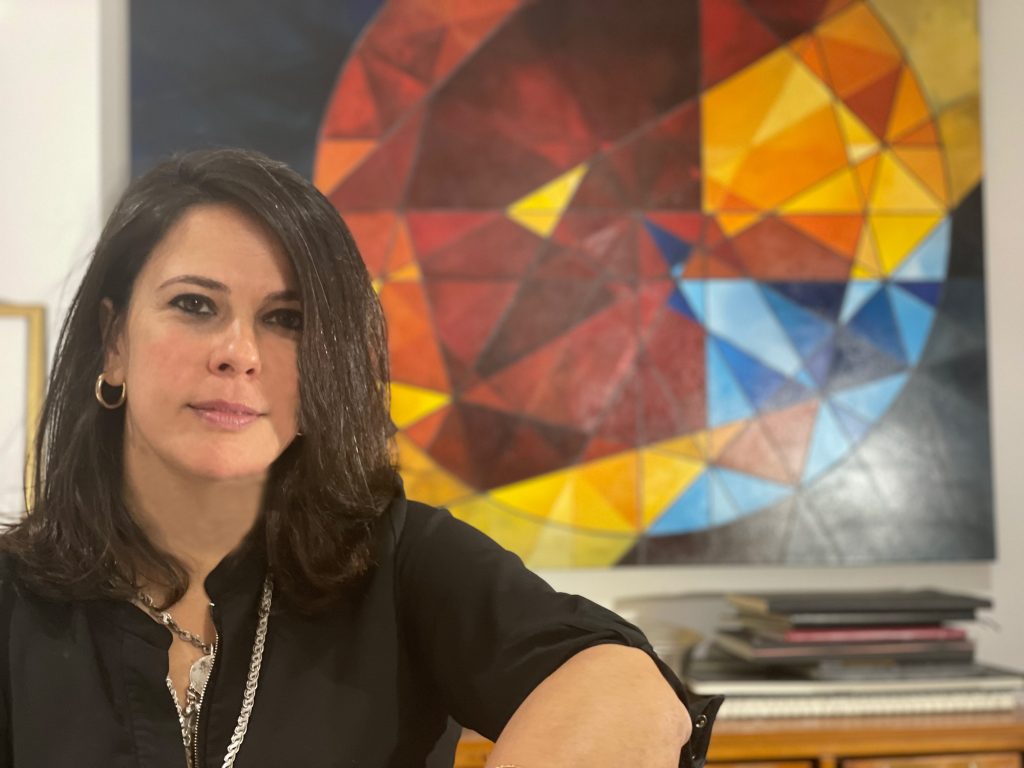 About the panelists
Muveddet Al-Katib was born in 1978 in Antioch (Antakya) in Turkey. In 1998, after Muveddet completed her Bachelor Fine Arts degree (BFA) in Antioch/Antakya, Turkey, she emigrated to Saskatoon, where she continued to develop her art, captivated by the vibrant and living skies of Saskatchewan, providing new inspiration along with textures, colours and vistas. In 2014, she created Creating Bridges: East and West, a series influenced by the Islamic world's rich traditional culture in art. The work focused on the immersion of experiences of the East while seeking a visual, visceral response to the ever-changing world that newcomers create in Canada.  Muveddet's work has been exhibited provincially, nationally and internationally and has been included in many private and public collections, including SK Arts, the University of Saskatchewan and the Museums Association of Saskatchewan. 
 Nancy Lowry is a painter living and working in Saskatoon. She started painting the landscape at a teen artists' workshop at the Emma Lake Kenderdine Campus instructed by Degen Lindner. Lowry partook in the Mendel Art Gallery's Landscape '98 exhibition where emerging artists were paired up with established landscape painters working on site in and around Saskatoon. She was fortunate enough to work with Lorenzo Dupuis, Greg Hardy and one of her childhood heroes Dorothy Knowles. She went on to complete her BFA at the Nova Scotia College of Art and Design. Upon returning to Saskatoon after graduating in 2003, she started working in the late Mina Forsyth's studio and began attending the Emma Lake Artist's Workshops, which she later ended up organizing. She has travelled and exhibited widely, using her experiences and memories to create experimental landscape-based oil paintings with gestural moves and a bold palette.
Betsy Rosenwald's work has been exhibited throughout Canada, the U.S. and internationally. Her collaborative project Journal of the Plague Year(s) with artist Dawna Rose was on view at Remai Modern from October 2022 to March 2023. During the exhibition, the artists completed a large-scale wall piece addressing global climate crisis and published a book about the project available through Remai Modern. Part of this project will be at the Mann Art Gallery (Prince Albert) from June 22 to August 19, 2023. Rosenwald is a recipient of grants and artist residencies from the Saskatchewan Arts Board, the Canada Council for the Arts, New York Foundation for the Arts, Art Matters Foundation (NY), AKA artist-run (SK), Pouch Cove Foundation (NL), Artscape Gibraltar Point (ON), Klondike Institute for Art and Culture (YT), and MacDowell (NH). Her paintings can be found in many public and private collections, and in publications that include the Daily Heller (Print Magazine), The Globe and Mail, The New York Times, Galleries West, ARTNews, Artforum and The Paris Review.
August 17
at
7:00PM
–
8:30PM